On the first Sunday of every month we meet at St Christopher's for a Fresh Expression of church. This is a creative service, celebrating the Anglican tradition and the arts. We combine worshiping together, with time to reflect and enjoy God's presence individually. More details about the format of the services below.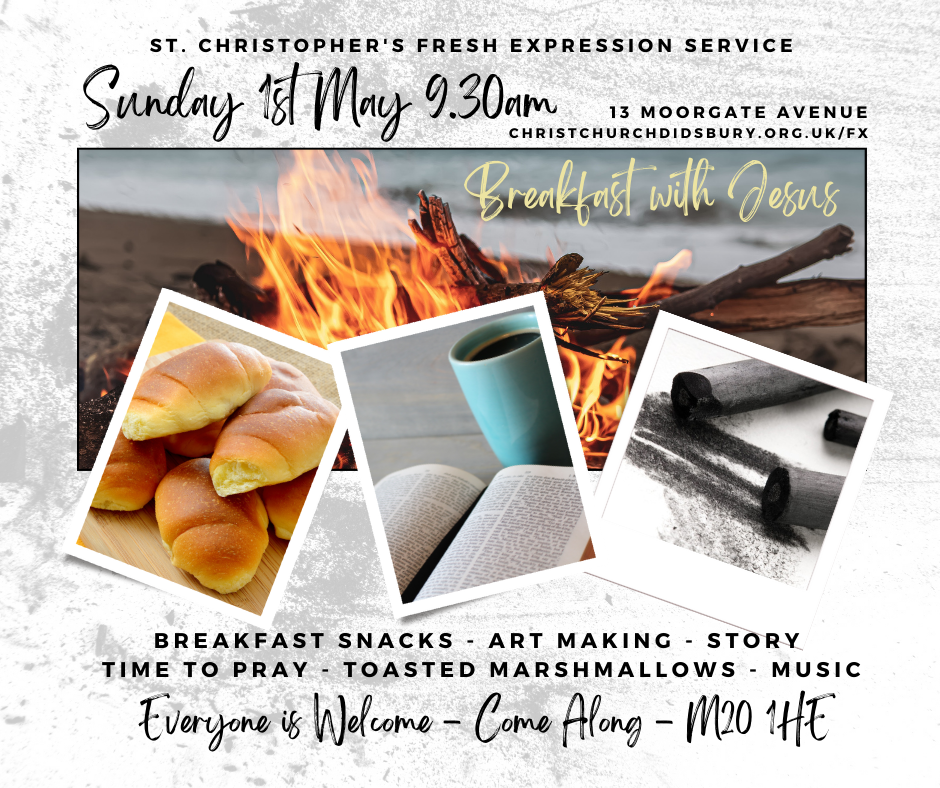 Next Service: St. Christopher's Church, 9:30am 1st May
13 Moorgate Avenue, Old Moat, Withington, Manchester M20 1HE
Our Next Service
Short, relaxed and creative 9.30am – 10.15am
You will be welcomed with breakfast snacks and fresh coffee (drinks).
Our next service is shaped by the ressurection story of Jesus appearing to the disciples on the beach and inviting them to breakfast.
Inspired by the story, we have 15 minutes to respond. During this time you can drink coffee, take time to pray, join in with a charcoal art making activity, bake biscuits and listen to music.
A perfect service for families and individuals of all ages.
Marhmallows will be toasted around a real fire after the service.
We finish our service with time and space is chat and continue any art work or writing we may have been doing in the service.
Last time…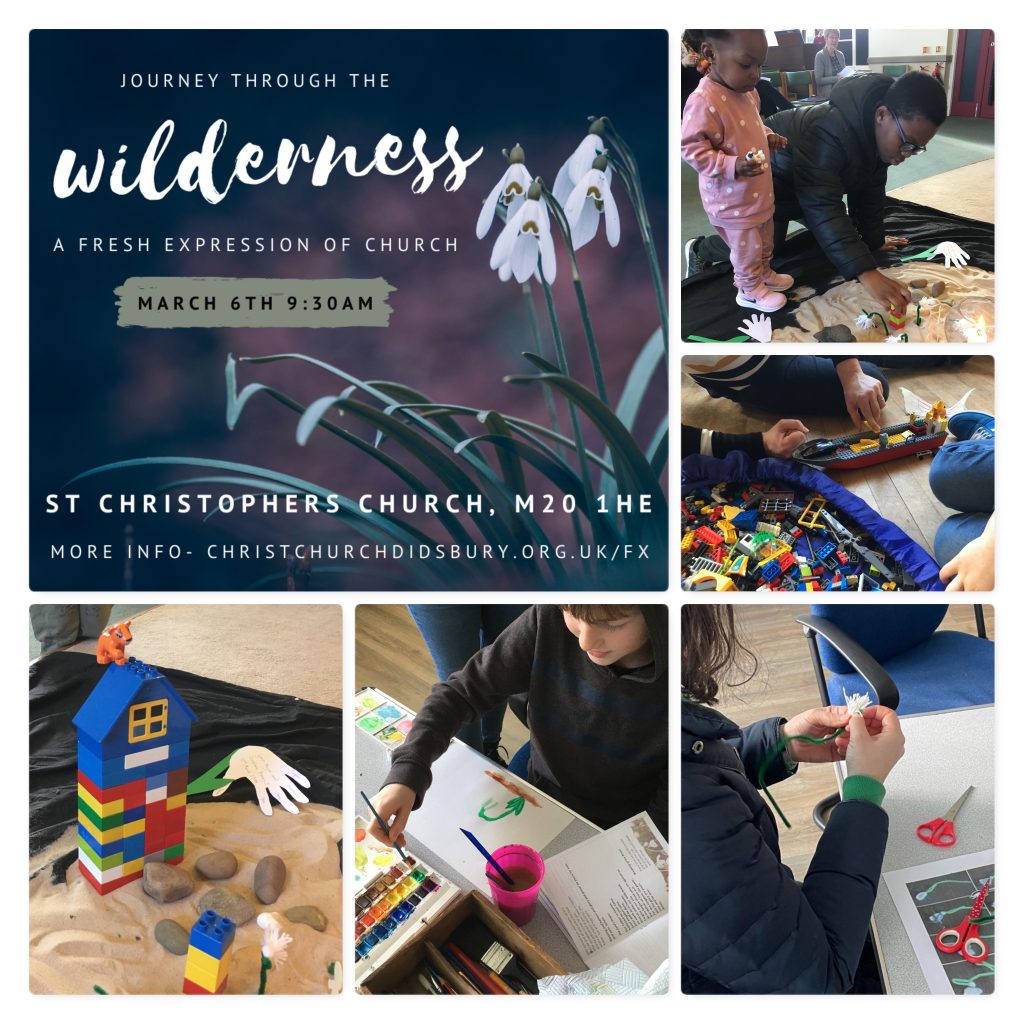 At the start of Lent, we gathered and explored the great Lenten theme of 'wilderness'. Jesus went into the desert for 40 days and nights and was tempted. He faced the challenge of the harsh environment, and His faith was tested. Depending on God and standing firm on God's word Jesus resisted temptation. Life can often seem like a wilderness, full many trails, and challenges. Our faith is tested, and we need to stand firm.
However, even out of the depths of darkness hope springs. We enjoyed making some snowdrops and placing them in a sand scene. Snowdrops are an amazing symbol of hope bursting out of the grips of winter.